The other day was a great celebration for all of us. Especially for the newbies (like me), who was unfortunately late in knowing this wonderful, talented, chic and smexy young actor… it's the first award we get to share with him(and cross fingers for more to come).


I know, the awards he received the other day was no big deal compared to the other awards he received during his 7-8 years in show business, nevertheless, it was a day of great cheers! Anyway, have anyone of you wondered why our YAI get the Style award? I do…so let's have the look why do you think he was chosen as Audi Korea's A-Award for Style…let call it a fieldtrip to our YAI hair evolution.
1. The Geol-Oh look – The look that started the epidemic, the Virus, the Geol –Oh obsession…
THIS GUY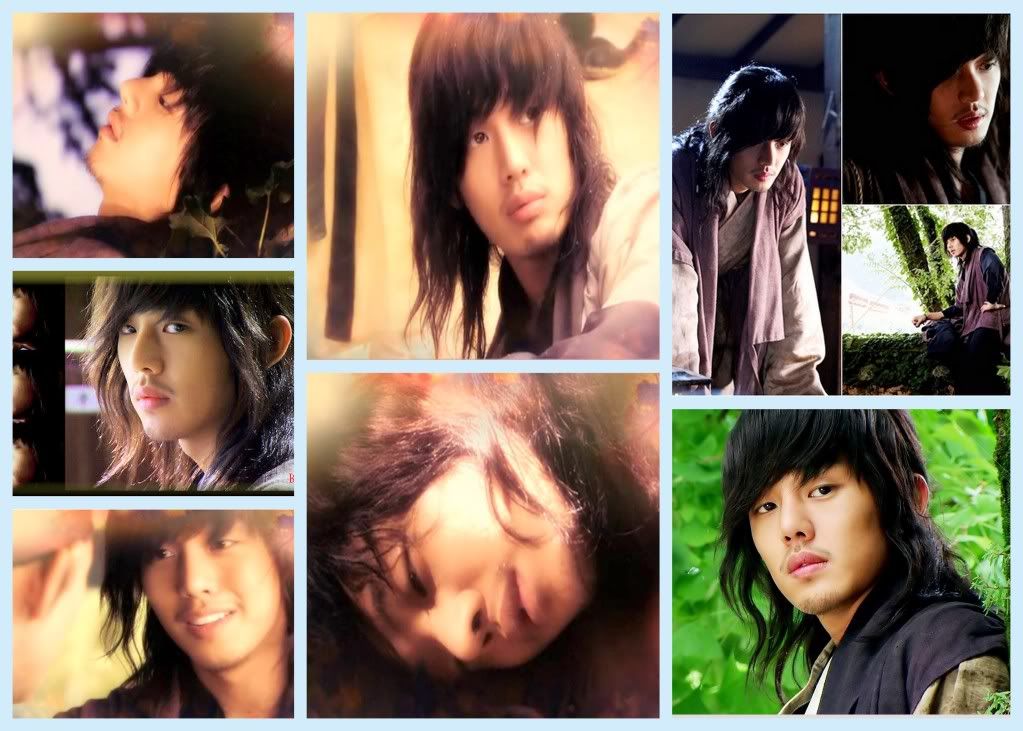 Devil may care, messy longhair, that looks like he never seen a bath in days… we fell in love anyways.
2. Spiky Mohawk Hairstyle–
(referred to in British English as a
Mohican).
This hairstyle is a classic punk look that can be created by shaving the sides and back of the head and while leaving a thick strand of hair in the center of the head. Add a gel to create spikes. It is associated mostly with the punk rock subculture, though today mohawks have entered mainstream fashion.
I think this is the classic Yoo Ah in look. He is absolutely hot & gorgeous with this hairstyle.
3. The faux hawk
– This haircut is totally shaved from any side of the head. To achieve this look you can have medium length hair or short hair. The hairs are shorter on a side than the hair on the top.
For me it's the YAI model look, I don't know, the hair reminds me of a peacock…well whatever, he is HOT!
4. The R-Pattz Tousled Do' -
no brush, no fuss. If Robert Pattison can do it, well so is our YAI!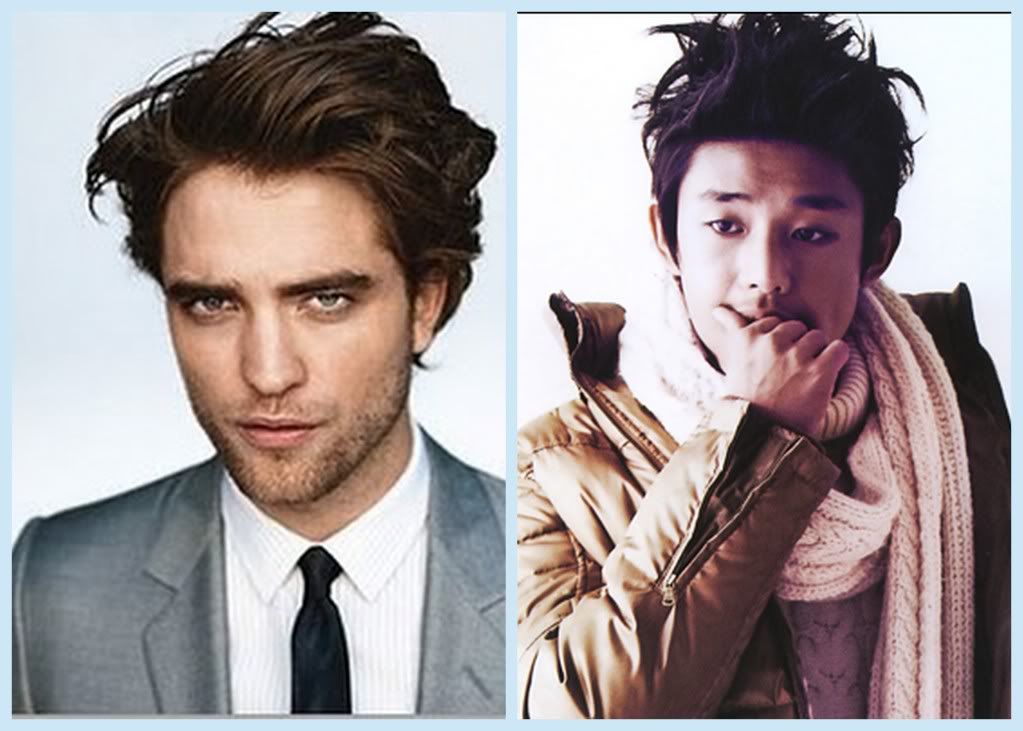 Which is hotter? R-Pattz looks he ain't a huge fan of the bathtub …our YAI, he looks fresh as ever
. I'm biased, I like the big bad wolf (err in this case…horse) over the vampire anyways!
5. The romantic guy look – Romantic hairstyle for men has thick hair arranged for a free and easy effect, giving a romantic effect to a men's face.
ahhhhh, be still my heart!
6. The Pixie Cut –This cuts create a great textured look on men' hairstyle. This cut used to blunt the hairs, to thin the hairs and to add more shape and texture to haircut.
The Emma Watson New Do! Well, he sported this hairstyle way before Emma Watson discovers it…he's the original.
7. Lettin' it loose – Straight and Shiny, YAI's hair during the Strongest Chil Woo as mighty assasin Heuk San.
The hair that could pass for a shampoo ads.
8. The bad –ass Action Hero –Tough hair day with an attitude.
Don't mess with my hair; it's already a mess style!
9. The Boy Next door hairstyle – unassuming, or "average" masculinity. A look for a young man with a sweet, shy demeanor who is just discovering his physical and spiritual strengths.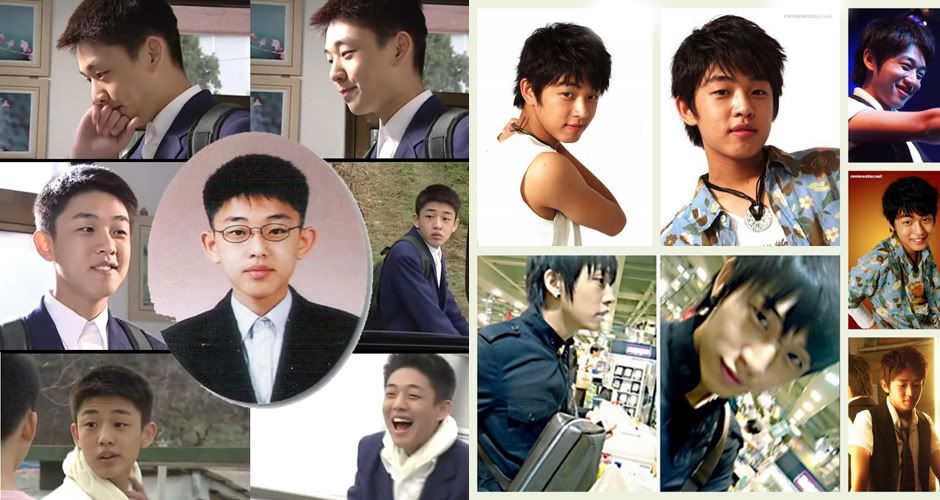 In the boy next door look, he maintains his innocent wonder due to his charm, sincerity and preservation of virginity. The look give the aura of reserve demeanor and never arrogant.
The Innocent YAI look
10. The Apple Cut or Cesesar Cut -This haircut is a nice simple cut, which got its name from the roman emperor Julius Caesar, where the hair is trimmed low and brushed to the front.
What say you Justine Beiber!?
11. Short Shag Hairstyle - Nice and neat layered shag with soft side swept bangs.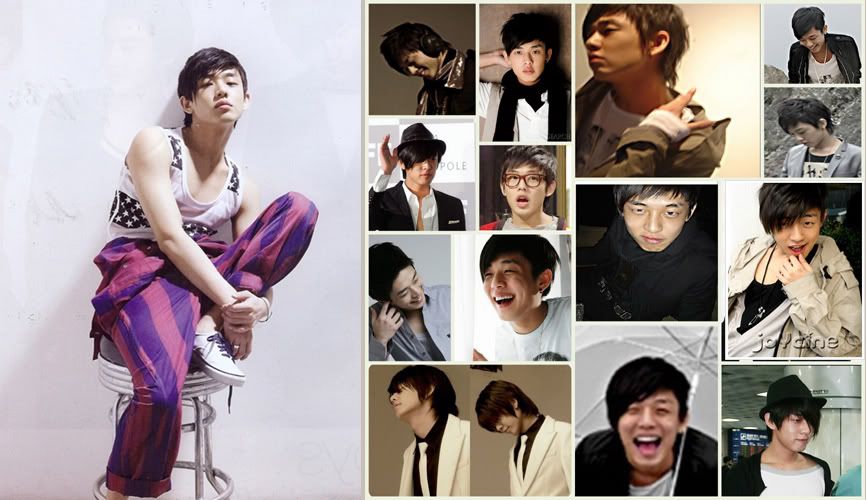 Cute & Smexy! What a lethal combination!
12. Wind Swept layered do – Textured hair that remains smooth on top, but wide below works well without appearing wild and untamed.
Younger years! He's more adventurous in his hairstyle back then. Don't yah think?
13. Mullet – is a hairstyle that is short at the front and sides, and long in the back.
Don't break my hear my achy breaky heart
-
Billy Ray Cyrus
is that you?!
14. Let us not forget those gorgeous look with the
Fedora hats
,
sexy bonnets
and all other
hair accessories
, worn with jeans, t-shirts and blazers that create an incredibly unique
,
edgy
gorgeous look.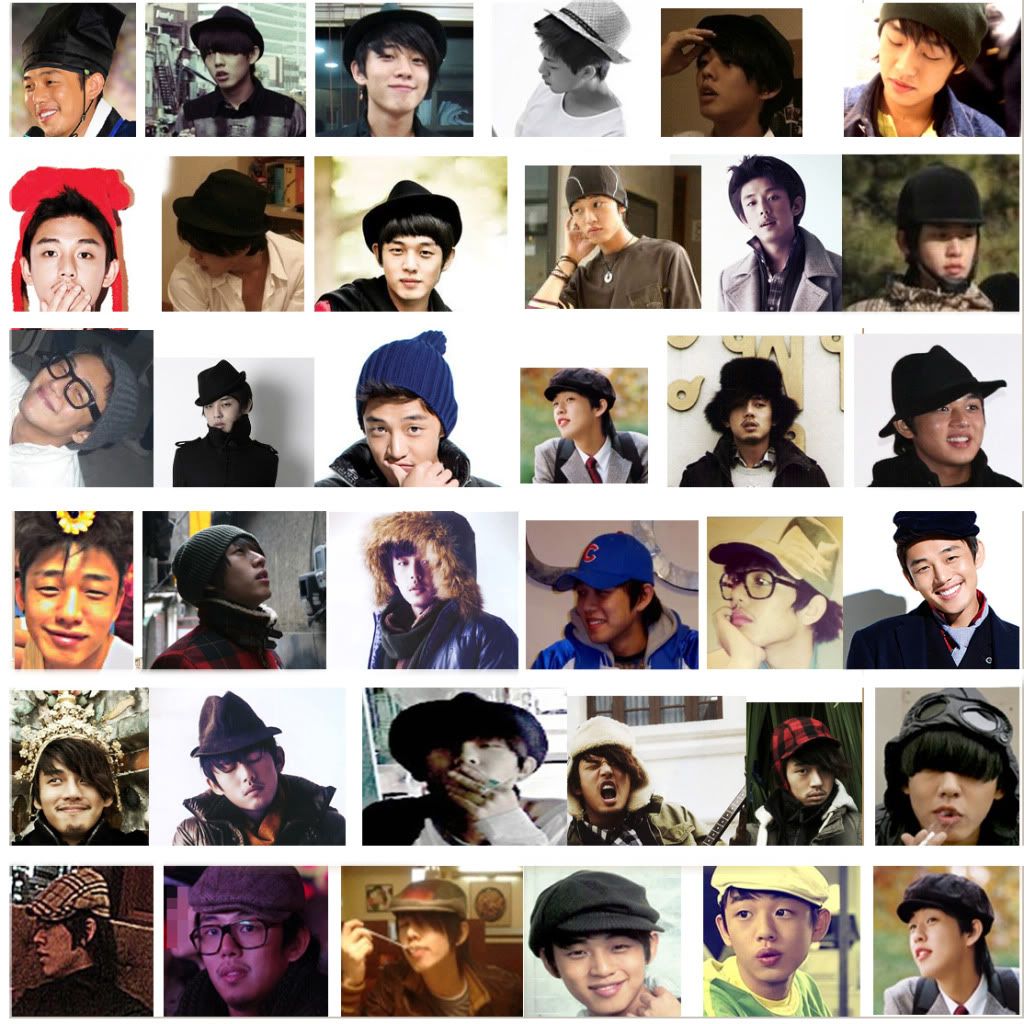 15. Others :
Granny look with matching granny glasses
In actuality, I think its not the hairstyle that makes him cut above the rest, it's more on how he carry those look with confidence. It's in the attitude.
BONUS: And I have yet to see our Yoo Ah in with hair style though…
&
When he goes to his mandatory 2 years military service this how he will look like.